USB Drive Data Recovery
Data Recovery Software for USB Drive is technically designed to recover the entire erased and missing files and folders from Pen drives data storage devices. Software easily rescue all your favorite pictures, photos, digital images, audio-video songs and important text files accidently deleted or misplaced from USB digital media storage device. Digital data restoration program easily recovers files during USB drive formats, Hardware malfunction, Pendrive error messages, Human error etc.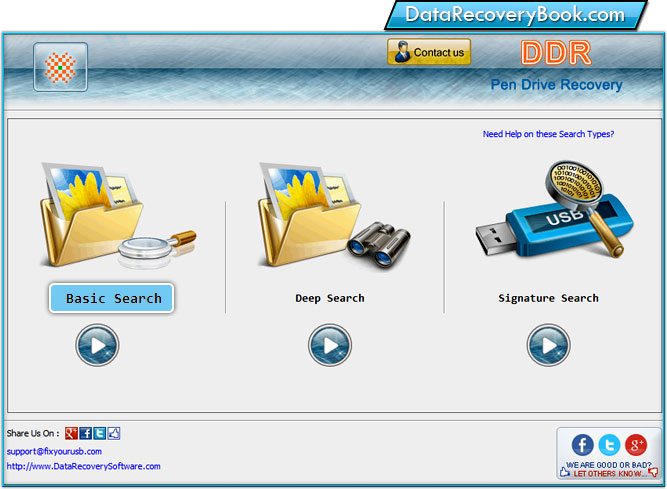 USB pen drive files recovery software supports all available USB drives popularly known as Thumb drives, Jump drives, Handy drives, Key Chain drives, Jet Flash drives, Smart USB Flash drives and many more. Easy to use software support all major pen drives brands that include Sony, Transcend, Kingston, Sandisk, Lexar, IBM, HP, Kingmax available in all 128MB, 256MB 512MB, 1GB, 2GB, 4GB, 8GB and even higher storage capacity drives.

Common data loss scenarios:
Accidental/Intentional data deletion
Human Mistake
Software/Hardware malfunction
Error messages like 'USB Drive is not Recognized' or "drive not formatted" etc is displayed.
Power failure and other similar reasons.
Supported file formats:
Image files: jpg, gif, bmp, tif, pdf, png, jpeg, mng etc.
Text files: txt, doc, log, wps, wpd, rtf, docx etc.
Video files: mpeg, mov, 3gp, mpg, mp4, avi, asf etc.
Audio files: mp3, wmv, midi, wav, ram, mpa, aac etc.
Advantages of Using Software:
Easy to use read-only non-destructive utility with professional but simple functionality.
Easily works with all standard pendrives like Key drive, Jump drive, Thumb drive, Flash drive, Handy drive, Jet Flash drive, Smart drive in all major storage capacity USB pen drives.
Support all major digital media brands like Sony, Samsung, Transcend, Kingston, Kingmax, Lexar, Dell, Toshiba, Sandisk, Acer, Fujitsu, Lenovo, HP, IBM, Gateway, Compaq, PNY etc.
Cost-effective and easily affordable as compare to other costly data recovery programs.
Good-looking graphical interface with no complex technical learning needed to operate the software.
Effective and profitable tool for software beginners as well as experts.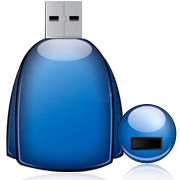 Available at $45