Removable Media Data Recovery
Data Recovery Software for Removable Media is the safe and easy to use recovery utility fully capable to recover lost media files and text folders from corrupted removable media data drives. Software easily revives all deleted pictures, digital photos, images, music files and various texts information from all inaccessible removable media mass storage device. Powerful data regaining program rescue files missing due to Person error, Virus corrupted drives, Formatted drives, Electricity fault, Logically crashed USB drives, Software/Hardware faults etc.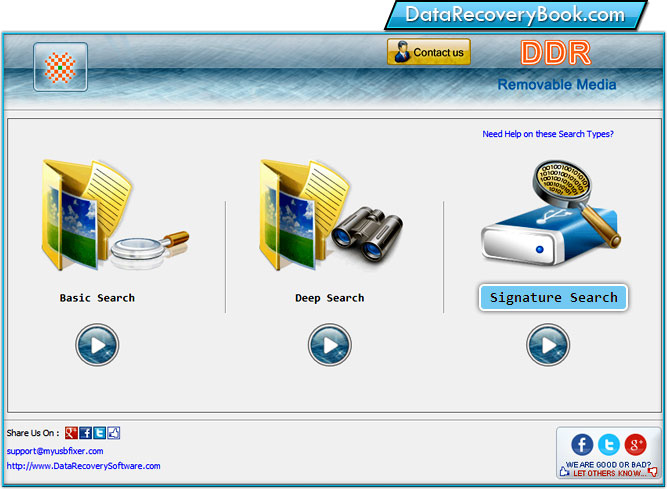 Removable Media Data Recovery supports all prominent removable media device including PDA handhelds, Mp3/mp4 players, Memory stick, External Hard disk drive and other equivalent multimedia drives. Software support all major removable media drive brands like Kodak, Nikon, Toshiba, Panasonic, Canon, Konica-Minolta, Olympus, Sony, HP, Transcend, Kingston, Samsung etc.

Common data loss scenarios:
Accidental file deletion
Human Error
Unreadable or Undetectable USB removable drives
Software/Hardware failure
Error messages like 'USB Drive is not Recognized' or "drive not formatted" etc is displayed
Power Sabotage
Improper handling of device
Supported file formats:
Text files: doc, dbt, dot, dvi, docx, txt etc.
Image files: 3dm, tiff, bmp, gif, jpeg etc.
Audio files: mp3, aac, wma, wav, midi etc.
Video files: mpeg, 3gp, mp4, asf, mov etc.
Advantages of Using Software:
Simple, reliable and safe removable media data recovery program.
Smoothly works with all standard removable digital data storage device like MP3 players, USB Flash drives, Digital Cameras, Memory Cards, External Hard disks, PDA mobile phones etc.
Support all major popular brands including Nokia, Canon, Sony, Samsung, Transcend, Maxtor, Moser bare, Konica, Olympus, Hitachi, HP, Dell and many more.
New streamlined software interface that helps user to easily work with software.
Has do-it-yourself feature with no technical skills or training required to work with the software.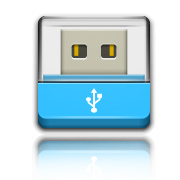 Available at $45