Thumb Drive Recovery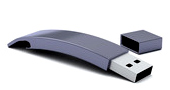 Thumb drive is a thumb sized device used to transfer files and folders between USB-compatible systems. Thumb drive commonly referred to as USB flash drive removable media which easily carries data from one place to another place. Thumb drive is also popular with the names Pen drive, USB flash drive, Key drive, Memory stick, Zip drive, chain drive etc names.
Thumb drive offers potential advantages over other USB supported devices. Thumb drive has more compact shape, fast operating speed, large storage capacity and durable design for user convenience. But in spite of it data gets damaged or missing due to variety of reasons may be virus attack, accidental format, improper storage of the media or just been erased. Sometimes it may be possible to recover lost data with the help of online data recovery services but occasionally you will have the need of professional data recovery software.
Thumb drive data recovery software:
Thus keeping in mind this fact our technical experts have developed easy to use Thumb drive data recovery software that instantly retrieves and restores lost, corrupted or formatted data deleted accidentally or lost due to virus attack, human error, accidental formats, technical faults and many more reasons which may result into confidential data loss from thumb drive data storage media.
Thumb drive data recovery utility is an effective tool that lets user attempt risk free recovery of deleted or lost data even when Shift+Del keys have been used to erase data permanently. Software completely scans disk drive and gets all files and folders back with the help of 'Advance Search' and 'Standard Search' disk scanning methods.
Thumb drive data recovery software features:
Easily recovers lost damaged or corrupted data from thumb drive or memory stick.
Supports quick retrieval of lost data even when deleted using Shift+Del keys.
Undeletes data lost due to virus attack, logical damage or crashes, voltage fluctuation, software faults etc reasons.
Recovers files, images, video clips, mp3/mp4 music tracks, database records, graphics, video shootings etc from Thumb drive even after various system generated error messages have been shown on computer screen while connecting USB device with computer.
GUI enabled tool does not require any prior technical training to operate upon software.